High Holy Days 2020 Update
High Holy Days 2020 Update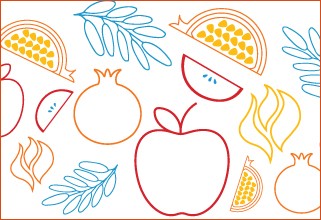 The High Holy Days will once again be a time of meaning and reflection. This year we're developing an entirely virtual High Holy Days worship experience. Our clergy and musicians plan to lead the service from Beth Am, while congregants, friends and families will be able to participate from home. An online ticketing process will be set up for members and their guests to customize their worship and learning experiences. We are investing in expanding our live-stream capabilities to enhance the worship experience.
Beginning in the month of Elul, traditionally a period of preparation for the Ten Days of Repentance (Rosh Hashanah — Yom Kippur), and continuing through Sukkot, we are planning an array of opportunities for connection, prayer, study and reflection.
In August you will receive schedules of services and events, ticketing/access codes, and other information, including how to participate in the online Book of Memory. Please stay tuned.
Fri, November 27 2020 11 Kislev 5781