Preparations: High Holy Days 5781 | 2020
PREPARATIONS: High Holy Days 2020 | 5781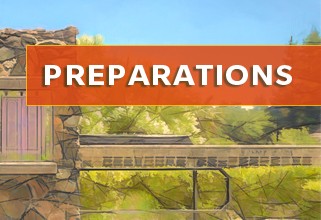 As the High Holy Days approach, below are some helpful information so that you can begin your preparations.



Click on the video below to watch the video recording from the workshop Preparing Yourself and Your Space for the High Holy Days.
Livestreamed High Holy Day Services
Registering for Online Access (Ordering Tickets)
Purchasing Prayerbooks
The Orchard (events for young adults)
Preparing Your Space
Stand Before the Ark at Beth Am
Check Out Youth High Holy Day Programming
Sound Your Shofar
Livestreamed High Holy Day Services
Beth Am members receive free access to the livestream and do not need to register (order tickets). You will receive the special High Holy Day streaming link by email. There is no passcode required, just the link for members to click on. (Learn more about livestreaming on our FAQs page.)
Registering for Online Access (Ordering "Tickets")
We welcome non-members to join us for services. To request access to High Holy Day services for non-members, please complete and submit the online registration form.
Purchasing Prayerbooks
Our wonderful High Holy Day prayer book, Mishkan HaNefesh: A Machzor for the Days of Awe, is available for purchase! Get yours before the High Holy Days from smile.amazon.com or from CCARPress.org. For a limited time, CCAR Press is offering a 20% discount on Mishkan HaNefesh: Machzor for the Days of Awe to individuals. Purchase your own physical copies using code MHN2020. A discounted Kindle ebook is also available. Finally, the CCAR has made available a digital "flip-book" version at no charge. You only need to enter the page numbers as they are announced.
The Orchard (a program of Beth Am) is a new Jewish community for young adults and young families in Silicon Valley. We have lots going on for the High Holy Days. Learn more. Don't forget to invite a friend!
Preparing Yourself and Your Space for the High Holy Days
Check out this workshop on how to create sacred space at home, which will also answer all your tech questions. Watch the video recording.
Stand Before the Ark at Beth Am
Sunday, September 20 through Friday, September 25
We are opening our beautiful Sanctuary to our community to visit, while we are not able to celebrate the High Holy Days in person as a congregation together in our sacred space. Member households are invited to sign up for a 20-minute slot to come to Beth Am and visit the Sanctuary in person the week between Rosh Hashanah and Yom Kippur. Learn more.
Check Out Youth High Holy Day Programming
The Youth Education team has been cooking up all sorts of great programming to help our younger members get in on the holiday learning and doing. Check out this wealth of great programming for kids and teens alike! Learn more.
"Waking Up Our Souls" With the Blast of the Shofar
Sound Your Shofar
End Yom Kippur with a blast of the Shofar. At approximately 6:45 PM, we will ask everyone to go outside your home. If you have a shofar, blast it! If you don't, listen carefully and you just might hear the still small voice filling the air. We hope this will be a special way to close out the High Holy Days together this year. You can practice and prepare using this Shofar blowing instructional video, thanks to Rabbi Zelig Goldman from Wilderness Torah.
In the month of Elul, leading up to the High Holy Days, it is customary to blow the shofar to wake up our "spiritual alarm clock." Hear Rabbi Morrison blow the shofar:
Rabbi Jeremy Morrison Blowing the Shofar
Learn more about High Holy Days with Beth Am.
Sun, September 20 2020
2 Tishrei 5781
Schedule
Monday
Mon
,
21
Sep
September
,
2020
Monday, Sep 21st 8:00p to 9:00pThis three-part immersive, creative experience via Zoom will focus on the meaning of teshuva (returning to yourself).
Tuesday
Tue
,
22
Sep
September
,
2020
Tuesday, Sep 22nd 6:00p to 6:30pSongs of healing and strength, as well as some brief meditation.
Wednesday
Wed
,
23
Sep
September
,
2020
Wednesday, Sep 23rd 7:30p to 8:30pStudents in grades 9-12, come schmooze, hang out, catch up and take part in a guided art journal meditation.
Sun, September 20 2020 2 Tishrei 5781