President's Column by President Jay Hirsh
Nurturing Meaningful Jewish Spiritual Expression
September/October 2022
We have just entered the last month of the Jewish calendar, Elul, which is a traditional time to spiritually prepare for the High Holy Days. This is the 21st consecutive year that I and my family call Beth Am our spiritual home and the place that serves as a source of strength and connection to Judaism and our community. Jewish spiritual expression, in all its diversity, is at the heart of our life together at Beth Am. Our community exists to inspire and support a life of Jewish commitment, offering many paths through which Jews find and express a sense of higher purpose that guides their lives.
Over the years, my motivation to engage in spiritual connection has waxed and waned, often tied to life events in our family, from the joy of a Bat Mitzvah to the anguish and grief at the loss of a parent. I have always found it challenging to maintain consistency in the ways I participate in spirituality and in our community. More than once I've felt extremely motivated after attending a class or lecture, reading a book, listening to a podcast or watching a video, only to later be discouraged that this didn't lead to me making a lasting change in my Jewish practice.
While recently discussing this predicament with a friend, they suggested that I check out the "Tiny Habits" website created by BJ Fogg, PhD, founder of the Behavior Design Lab at Stanford. I learned Dr. Fogg proposes that information alone does not reliably change behavior, and states a common but flawed assumption is this: "If we give people the right information, it will change their attitudes, which in turn will change their behaviors." He calls this the "Information — Action Fallacy." Through his behavior design research, Dr. Fogg asserts that there are only three things we can do that will create lasting change: Have an epiphany, change our environment or change our habits in tiny ways.
The essence of Fogg's habit changing approach is this: "Take a behavior you want, make it tiny, find where it fits naturally in your life and nurture its growth. If you want to create long-term change, it's best to start small." After learning a bit more about behavior design thinking, I can see that our Reform Jewish practices are naturally intended to start tiny and help us grow spiritually enriching habits. Each of us can choose to start eating challah or lighting Shabbat candles on Fridays, or to take a few minutes to recite a blessing or meditate as part of our day.
Whether you are just starting or already have deeply-rooted practices, I believe that Beth Am continues to be a dynamic place for each of us to nurture meaningful Jewish spiritual expression.

L'shalom,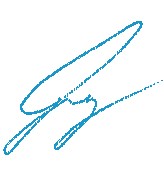 president@betham.org
Tue, September 27 2022 2 Tishrei 5783