President's Column by President Jay Hirsh


When the Jewish World is Just A Click Away
January/February 2022

Just like most every other aspect of my life, my Jewish experience has been transformed by the seemingly unlimited and mostly free access I have to information on every aspect of Judaism available 24/7 on my laptop or smartphone. And, during these shorter days of wintertime, I often find myself spending more time immersing myself in Jewish topics ranging from exploring genealogy to listening to educational podcasts to watching Israeli cooking videos — sometimes all within the same hour!
Today many people take advantage of access to original texts (Sefaria.org) or peruse a plethora of content from the Reform Movement (reformjudaism.org) and events on our own Beth Am website (betham.org). And, on the Beth Am campus we have an outstanding library that recently reopened during office hours, offering self-checkout from a large collection of books and other materials that can be browsed in person or through an online catalog available at betham.org/library. This unfettered access gives each of us the means to explore the nooks and crannies of Jewish life and experiences in ways that were unimaginable just a few years ago.
While there are legitimate concerns that these changes may diminish the role of the synagogue, I believe that we can and should turn this into an opportunity to make our Beth Am community stronger. By actively sifting through thoughts and ideas from across the Jewish world, we acquire the knowledge needed to refresh and invigorate our community.
So, how can you help Beth Am grow and thrive? Here are a few ways to take action:
Search outside Beth Am for ways to enrich our spiritual practice — for example, try Googling "Jewish meditation" — and help bring those ideas into our community.
Keep up with current events through Jewish news sources to equip us to stand together against antisemitism and to explore our historical and contemporary relationships with Israel and world Jewry.
Participate in Beth Am initiatives, such as Equal Start, Dayenu Circle and Facing Our Truths to learn how to amplify our voices for social and environmental justice.
Be curious. Use the learning that takes root in our Shma Groups and adult education and youth education programs to explore deeper questions and share what we learn with each other.
Most meaningful to me is that by seeking to learn about the diversity of Judaism, in all its dimensions, we, as a community, are better able to recognize the divine spark in everyone.
L'shalom,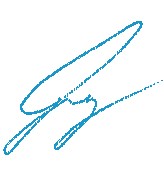 president@betham.org
Wed, January 19 2022 17 Sh'vat 5782