Racial Equity and Justice
Racial Equity and Justice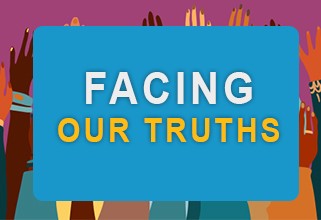 Facing Our Truths: Small Group Discussions on Race
Beth Am's Racial Justice and Equity Initiative will be convening several small groups of 5-10 participants to meet for a series of 6 sessions about how we face our truths about race, privilege, power and the biases that we all hold. Groups will be facilitated by trained congregants. The sessions are based on wonderful materials prepared by clergy and staff from Leo Baeck Temple in Los Angeles, CA, and Temple Isaiah in Lexington, MA.
Spring-Summer 2022 groups are now closed. Please stay tuned for information on upcoming Fall-Winter 2022 groups.
The Racial Equity and Justice Committee (REJ) was formed in the summer of 2020. The Beth Am leadership established this work as a priority for Congregation Beth Am in solidarity with nationwide protests against increasing white supremacist activity, police brutality and the horrific history of institutional racism in America. This Beth Am Initiative is part of a national effort launched by the URJ to encourage Jewish congregations across the country to do both internal and external anti-racist work.
The REJ Committee is a diverse group of Beth Am members who share a commitment to racial justice and to Congregation Beth Am. The REJ Committee has been working toward three goals this year:
Provide congregants and staff with opportunities to acknowledge and challenge the racist assumptions and biases we all have in an effort to become more just and righteous individuals and a more just and righteous community.
Seek out and enlist Congregants of Color and allies to make Beth Am a place in which People of Color feel a sense of belonging and ownership.
Create a specific organizing effort to "move the dial" on racial justice in the broader community beyond Beth Am.
In pursuit of these goals, the REJ Committee sponsors programs designed to provide opportunities for learning and reflection on racial justice issues, including book and film discussions, guest speakers and a monthly affinity group for exploring racism in our own lives. The Committee also makes recommendations and provides support to Beth Am staff and lay leadership for making the structural changes needed in order for Beth Am to become a more anti-racist institution.
For more information, please email rej@betham.org.
Sermons and Articles from Beth Am Clergy on Racial Justice: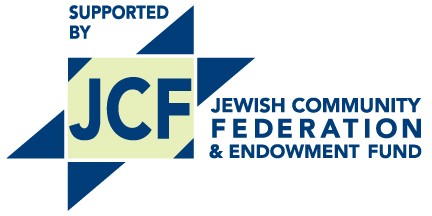 Fri, March 24 2023 2 Nisan 5783