Announcing The Orchard's New Community Connector
We are excited to welcome Emma Goss to Beth Am. Emma will be working with Rabbi Jon Prosnit to create meaningful and fun experiences for The Orchard, Beth Am's exciting initiative that continues to re-imagine how we connect with younger Jews in our community.
Emma grew up in the Bay Area attending Jewish day schools and has been involved in the Beth Am community from an early age. Emma is delighted to be a peer connector at the Orchard where she'll be co-creating Jewish experiences with the Orchard's young adult community in hopes of sparking lasting friendships and fostering an inclusive environment.
Before joining the Orchard, Emma founded a Jewish young adult group in Bakersfield, California that served to bring local Jewish adults in their 20s and 30s to engage in Jewish social and cultural events and volunteer opportunities. She was also a Serve the Moment Corps Member with Repair the World Bay Area in the 2021 summer cohort engaging in Jewish social justice causes.
Emma loves testing out new recipes in the kitchen and sharing her best ones with friends and family. She's also always up for a hike, grabbing a coffee and meeting new people. She can be reached by email at egoss@betham.org.
The Orchard Community Connector position is funded in part by the Jewish Community Federation and Endowment Fund.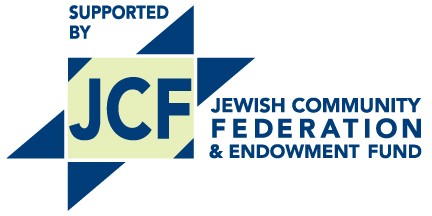 The Orchard is a program of Congregation Beth Am.
Wed, February 1 2023 10 Sh'vat 5783