Announcing The Orchard's New Community Connector
We are excited to welcome Shiriel King Abramson to Beth Am. Shiriel will be working with Rabbi Jon Prosnit to grow The Orchard, Beth Am's exciting initiative that is re-imagining how we connect with younger Jews in our community.
A Bay Area native and recent Stanford graduate, Shiriel King Abramson is thrilled to be The Orchard's new Community Connector! Shiriel will be building relationships and creating sacred community beyond the walls (and Zooms) of Beth Am. Through art-making, justice work and creating spaces for learning, Shiriel hopes to facilitate joyful, inclusive community for Jewishly interested people in their 20s. She looks forward to meeting members of the community in person, once that is possible, but for now, she welcomes virtual coffee meetups on Zoom.
In her free time, Shiriel enjoys tap dancing, hiking and performing improvisational theater. She can be reached by email at shiriel@betham.org.
The Orchard Community Connector position is funded in part by the Jewish Community Federation and Endowment Fund.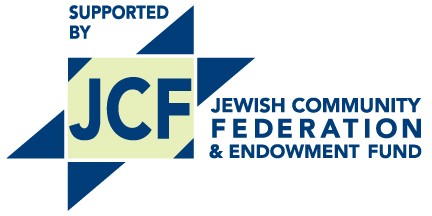 The Orchard is a program of Congregation Beth Am.
Mon, March 1 2021 17 Adar 5781