"13th": Film Discussion
Sunday, January 17, 2021
•
4 Sh'vat 5781
4:00 PM - 5:30 PM
Stream Film in Advance; Discussion on Zoom
Film Discussion Led by Beth Am Members Robert King and Donnovan Somera Yisrael
To launch Beth Am's Racial Equity and Justice (REJ) Film Series, we will be holding a discussion of the film 13th, the award-winning 2016 documentary film by Ava Duvernay. This film, named after the 13th Amendment to the Constitution which abolished slavery, shares the history that we never learned in school. Specifically, that the institutionalized oppression of black people in the United States did not end with slavery and continues even to this day.
Please join us on the weekend dedicated to Dr. Martin Luther King, Jr. to discuss this insightful, sobering and meaningful addition to the work for which he lived and died.
Learn more about the film 13th.
***This program is free of charge, sponsored by Beth Am's Racial Equity and Justice Film Series. For free access to watch the film independently prior to the event, please log in to register using the form below.
Robert W. King has spent over 45 years engaged in the fight against racism, and advocating for equity in healthcare. As a respiratory practitioner his career has included: director of Stanford Children's Respiratory Therapy program; founder of a community health clinic in Redwood City to serve low income residents; founder and owner of Community Home Medical Inc. in Grass Valley, CA. By invitation he testified in Congress on the impact of health reform upon minority providers. His major at Stanford was Comparative Studies in Race and Ethnicity with an emphasis on Health and Wellness. He and his family are members of Beth Am.
Donnovan Somera Yisrael, Beth Am's Racial Equity and Justice Committee co-chair, has spent almost 30 years supporting the health and wellness of high school and college students and their families in the Bay Area and beyond, most recently through his role as the senior Health Educator of Well-Being at Stanford University (Vaden Health Center). He and his family have been members of Beth Am for almost 20 years.
Beth Am member, Leslie Nassan King, is heading up the production of the REJ film/discussion series running through June 2021.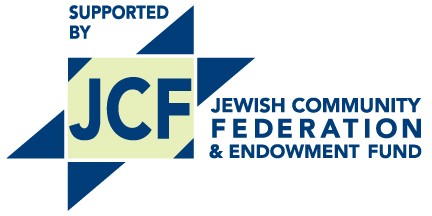 Register
The attached form requires you to be logged in. Please login using the form below:
Share Print Save To My Calendar
Mon, January 18 2021
5 Sh'vat 5781
Upcoming Events
Monday
Mon
,
18
Jan
January
,
2021
Monday, Jan 18th 9:00a to 5:00pJoin hundreds of your neighbors for a virtual community-wide day of tikkun olam ("repair of the world") as part of a National Day of Service to honor the life and legacy of Dr. Martin Luther King, Jr.
Thursday
Thu
,
1
Jul
July
,
2021
Thursday, Jul 1st 11:00p to 11:30p
Mon, January 18 2021 5 Sh'vat 5781