Supporting Our Community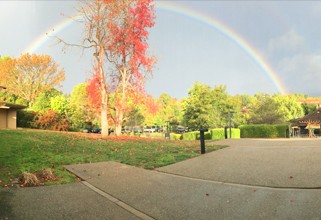 Add a Name to Beth Am's Weekly Mi Shebeirach List
To add the name of someone who is unwell to this week's listing to be read aloud before the Mi Shebeirach (healing prayer) during our Friday evening Shabbat service, please complete the brief online request form.
Click image to download a printable schedule.
High Holy Days 2020
This is the time of year when we hear the call of the shofar and celebrate the start of a new year. Our spirits are lifted as we are called together with friends, family and community members from all over the world for a time of reflection and renewal. Learn more about our 2020 (virtual) High Holy Day season programming with Congregation Beth Am.

September Tzedakah Box: JFCS Wildfire and Emergency Fund
As fires rage in our area, Beth Am's Tzedakah Box collection for the remainder of August and September will go to Jewish Family and Children Services Wildfire and Emergency Fund. Any gift will go directly to help those affected by wildfires. JFCS provides emergency assistance to ensure that our community members are safe. We ask you to be as generous as possible.
Upcoming Events
Please select a tab from the options below. For a complete listing of upcoming events, please see the Beth Am calendar.
Beth Am COVID-19 Response
Click through to learn more.

What's Happening at Beth Am
The Virtual Builder


Learn about what's coming up in the Beth Am community. For a listing of events, please see the Beth Am calendar.
What's Happening in the Greater Community
Sun, September 20 2020 2 Tishrei 5781