"I Am Not Your Negro" Film Discussion
Sunday, March 14, 2021
•
1 Nisan 5781
4:00 PM - 5:15 PM
Stream Film in Advance; Discussion on Zoom
Join us for a discussion of I Am Not Your Negro, the 2016 documentary film based on James Baldwin's unfinished manuscript Remember This House. Narrated by actor Samuel L. Jackson, the film explores the history of racism in the United States through Baldwin's reminiscences of civil rights leaders Medgar Evers, Malcolm X and Martin Luther King, Jr., as well as his personal observations of American history. The discussion will be led by Dr. Stephen Cole, Professor of History and Political Science at Notre Dame de Namur University. Dr. Cole says:
James Baldwin (1924-1987) — novelist, playwright, essayist, activist — has lost none of his importance over the thirty years since his death. His novels and essays from the 1950s through the 1970s anticipate how Black self-conception and representation would unfold over subsequent decades: the violence visited upon the black body, black (and white) masculinity and sexuality, and intersectionality with Baldwin's homosexuality. I Am Not Your Negro is a timely introduction to the man and his work.
Stephen Cole, Ph.D. has taught full-time in the History and Political Science Department at Notre Dame de Namur University (NDNU) since 2003 and has served as Chair for many years. Before arriving at NDNU, he was the associate editor (1991-98) of the Emma Goldman Papers Project at the University of California, Berkeley, and taught at the University of San Francisco. He was the book review editor (2005-2015) of Peace Review, and is currently researching a biography of Margaret Anderson. Research and interests include American History since 1607; American and European political and cultural radicalism; environmental history; documentary editing and biography. He is published in multiple publications.
For those who would like to read for deeper understanding in preparation for this event, Dr. Cole suggests the essays in The Fire Next Time (published to mark the centenary of the Emancipation Proclamation) and, in his opinion, Baldwin's best novel, Go Tell It on the Mountain. Also, YouTube has a famous debate between Baldwin and William F. Buckley held at Cambridge in 1965.
***This program is free of charge, sponsored by Beth Am's Racial Equity and Justice Film Series. To receive Zoom access by email prior to the date of the event, please register by Thursday, March 11, 3:30 PM using the form below. Screen the film independently in advance of the event on any of the following: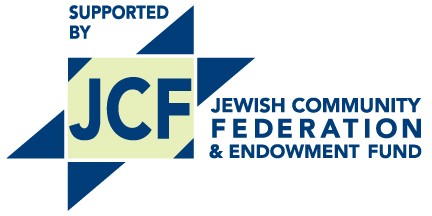 Share Print Save To My Calendar
Mon, March 1 2021
17 Adar 5781
Mon, March 1 2021 17 Adar 5781