Our Sanctuary for Imperfect Practice: Beth Am Reads "Me and White Supremacy" by Layla Saad
Past Sessions
Wednesday, September 16, 2020

•

27 Elul 5780

-

7:30 PM - 9:00 PM

-

Via Zoom (register for connection information)
Thursday, September 10, 2020

•

21 Elul 5780

-

7:30 PM - 9:00 PM

-

Via Zoom (register for connection information)
Thursday, September 3, 2020

•

14 Elul 5780

-

7:30 PM - 9:00 PM

-

Via Zoom (register for connection information)
Thursday, August 27, 2020

•

7 Elul 5780

-

7:30 PM - 9:00 PM

-

Via Zoom (register for connection information)
28 Days. 4 Nights. 1 Book.
The month of Elul (August 21–September 18, 2020) is a period for introspection and cheshbon hanefesh (an accounting of the soul) in preparation for the High Holy Days. By utilizing Layla Saad's Me and White Supremacy: Combat Racism, Change the World, and Become a Good Ancestor, the Beth Am Clergy will lead us in a communal project of cheshbon hanefesh during the 29 days of Elul. Each week, we will gather to explore the themes – and discuss the myriad questions posed in each chapter–of this book that "leads readers through a journey of understanding their white privilege and participation in white supremacy, so that they can stop (often unconsciously) inflicting damage on black, indigenous and people of color, and in turn, help other white people do better, too."
We will meet for four sessions (three Thursdays and one Wednesday from 7:30–9:00 PM):
Thursday, August 27
Thursday, September 3
Thursday, September 10
Wednesday, September 16
We will begin the sessions together, and then break into 5 groups, each led by a member of the clergy. Space is limited to 125 participants who can commit to acquiring and reading the book, and to attending all four sessions on Zoom. Depending on interest, we will offer this reflective opportunity again later in the year.
To register, please log in to your ShulCloud account and complete the form below.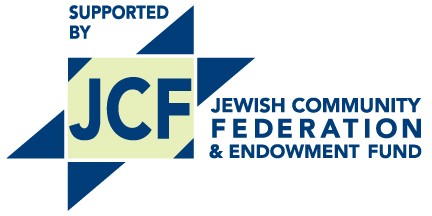 Sorry, Registration has ended.
Share Print Save To My Calendar
Tue, January 19 2021
6 Sh'vat 5781
Upcoming Events
Thursday
Thu
,
1
Jul
July
,
2021
Thursday, Jul 1st 11:00p to 11:30p
Tue, January 19 2021 6 Sh'vat 5781