"The Power to Heal" Film & Discussion Addressing Health Disparities In America
Sunday, April 25, 2021
•
13 Iyar 5781
4:00 PM - 5:15 PM
Screen the Film In Advance; Discussion On Zoom
Beth Am's Race, Equity and Justice Committee Presents Part 3 of Our Film/Speaker Series
"Of all the forms of inequality, injustice in health care is the most shocking and inhumane." —Martin Luther King, Jr.
The film Power to Heal tells the story of how the twin struggles for racial justice and health care intersected. It shows both the destructive legacy of racism in American health care and the potential for collective action to redress these wrongs. This story was a key achievement of the Civil Rights Movement which is foundational to the work many continue to build upon to end health care disparities in America.
Speakers for this event include Robert King and Alison Holman, who have shared values, Bay Area history and a devotion to their diverse careers advocating for equal access and compassion in healthcare.
***This program is free of charge, sponsored by Beth Am's Racial Equity and Justice Film Series. Film and discussion access information will be sent out via email in advance. Please register using the form below by Thursday, April 22, 3:30 PM. The film will be available for participants to stream independently from Thursday, April 22 - Sunday, April 25.
It is also recommended that participants preview the 13-minute, 2021 PBS NewsHour segment about a history of abuse in American medicine, with interviews of Black patients who struggled for equal access, as well as an interview with Dr. Vanessa Northington Gamble of George Washington University.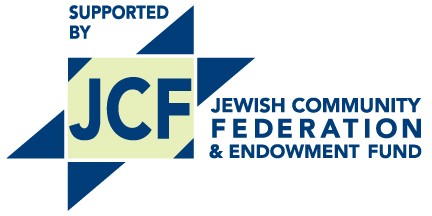 Robert W. King, BA, RCP, RRT Stanford University, BA , Comparative Studies in Race and Ethnicities, Health and Wellness, faculty at Foothill College, Health Sciences Respiratory Care Program.
Bob has spent over 45 years engaged in the fight against racism, and advocating for equity in healthcare. As a respiratory practitioner his early career began as Director of Stanford Children's Respiratory Therapy program; he founded a community health clinic in Redwood City to serve low income residents; worked in and trained staff in multiple hospital and long term facilities; founded and owned Community Home Medical Inc. in Grass Valley, CA. By invitation he testified in Congress on the impact of health reform upon minority providers. He has studied chronic illness in the Black Community, with emphasis on Asthma in West Oakland in 2017. He and his family are members of Beth Am.
E. Alison Holman, PhD, FNP, Professor, Sue & Bill Gross School of Nursing
Robert Wood Johnson Foundation Nurse Faculty Scholar, Department of Psychological Science, University of California, Irvine
Professor Holman's work seeks to understand the links between mental and physical health consequences of traumatic life events, with a specific focus on preventing mental and physical disease. Amongst many studies, one ongoing study is related to the September 11th terrorist attacks for which she won the prestigious Robert Wood Johnson Foundation Nurse Faculty Scholars award. She and her collaborators are currently working on a large national study of coping with the Coronavirus outbreak with a focus on understanding racial disparities in COVID-related outcomes. Prof. Holman teaches courses on compassion in healthcare and addresses issues of implicit bias and its impact on the provision of compassionate care. She has recently started working with students to examine intergenerational transmission of trauma and their health consequences in African-Americans – one of the two minority groups subjected to systematic state-sponsored violence throughout American history.
Share Print Save To My Calendar
Tue, April 20 2021
8 Iyar 5781
Tue, April 20 2021 8 Iyar 5781