President's Column by President Jay Hirsh
Helping the Needy in Our Community
March/April 2023
Service to the community is one of the core values of Beth Am that makes us who we are. Beth Am has a long and beautiful tradition of bringing loving concern and generosity to the needy through our annual drive to sustain the hungry and homeless. I am pleased to note that this year Beth Am members raised more than $40,000 to distribute to organizations serving the needs of people locally.
As noted in our fundraising appeal letter last fall, while some in our area are flourishing, we know that many are struggling in poverty or in severe financial need. Some of this hardship is public and some happens behind closed doors. According to Tom Myers, the Executive Director of the Community Services Agency (CSA): "Inflation is at a 40-year high, so more people are coming for food. Evictions are up, so more are falling into homelessness. The lack of affordable housing is forcing some to seek alternatives like RV's. And on top of that, our donors are also feeling less able to give. It's a perfect storm of difficulties right now."
On a recent bike ride through the heart of Silicon Valley, I followed a route along the Guadalupe Parkway and saw firsthand numerous encampments tucked behind the freeway sound walls, just out of view of thousands of daily commuters. We can and we will need to do more.
Jewish values inspire us to remember our commitment to vulnerable members of our community: the Torah teaches, "If there is a needy person among you, do not harden your heart or close your hand against your needy brother" (Deut.15:7).
Donations are just one way to help. To find out ways you can join with other Beth Am members to get involved in this social justice work, please check out the information at betham.org/poverty. There you can find out how to volunteer at the Community Services Agency in Mountain View; prepare, package and deliver meals to homebound members through Mitzvah Meals; volunteer with the Ecumenical Hunger Program (EHP); and find new opportunities posted throughout the year.
I am grateful to Rabbi Prosnit for his leadership and all of the clergy and staff for supporting this work throughout the year, including our Teen Education Program Director Lauren Bohne who coordinates BATY's High Holy Day Food Drive. As with most Beth Am initiatives, it would not be possible without the dedication of the many members who volunteer their time and energy as organizers and leaders, including: Viviane Wildmann-Cohen, Frederique and Jeff Sugarman, Dorit Perry, Jeff Berman, Beth Am Women and many others in our community.
If you or someone you know is experiencing hardship due to food or housing insecurity, the Beth Am community is here to help. Please reach out to any clergy member for a confidential consultation.
L'shalom,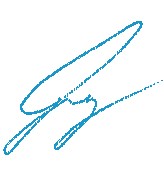 president@betham.org
Fri, March 24 2023 2 Nisan 5783