President's Column by President Jay Hirsh
Beth Am's Commitment to Sustainability and Innovation
November/December 2022
One of the most enduring Beth Am values is to nurture innovation. We are a community with a strong sense of our own identity and commitment to tradition, yet we embrace the culture of innovation that defines Silicon Valley. Many of our members are involved in science and high tech; we take a growth mindset approach to experimentation (whether successful or not) as a springboard for learning and improvement.
A recent example of this commitment to nurture innovation occurred at the Beth Am Board meeting in August when a group of 10 congregants, led by Cindy Anderson, sought the board's approval to launch a "Sustainability at Beth Am" Dayenu Team to conduct research, make recommendations and propose changes to improve the overall sustainability of the Beth Am campus. The United Nations defines sustainability simply as "meeting the needs of the present without compromising the ability of future generations to meet their own needs" and Dayenu is a new movement of American Jews confronting the climate crisis. At our board meeting, we affirmed the Reform Movement's important role in environmental stewardship, based on age-old and essential Jewish values. Our respect for the environment and desire to protect it is more important today than ever, and is advocated by the URJ's Religious Action Center's Environment and Climate Change program:
The Torah teaches that humankind was created on Earth, in part, to care for and protect God's creation (Genesis 2:15). The Talmudic concept of bal tashchit, "do not destroy," was developed by the rabbis as an assertion of God's holy ownership of the land. As said in a powerful Midrash, God showed Adam around the Garden of Eden and said "Look at my works! See how beautiful they are... Take care not to spoil or destroy My world, for if you do, there will be nobody after you to make it right again." (Midrash Ecclesiastes Rabbah 7:13) It is, therefore, our responsibility to preserve, protect, and nourish our planet— writ large—and our own congregational environment—for today and for generations to come.
To encourage innovation, the Beth Am Board has tasked the Sustainability at Beth Am Dayenu Team to conduct research, make recommendations and propose changes to improve the sustainability of the Beth Am campus. The Team is currently focused on researching a range of ideas, big and small:
Replacement of campus gas-powered hot water heaters with electric-powered units
Feasibility and expense of installing solar panels over areas of the parking lot
Feasibility of installing electric car chargers
Advising on how to choose more sustainable materials, cleaning products, cutlery and plastics for use on the Beth Am campus for celebrations and catered events.
While some of these ideas may or may not prove feasible to implement, the group has already successfully helped specify an eco-friendly replacement of the aging and nonfunctioning natural gas heating units in the Social Hall and Sanctuary. These new all-electric heat pump units, installed in October, provide us with better heating and our first air conditioning for these spaces! To learn how you can get involved with the Beth Am Dayenu Circle, visit bethamdayenu.org.
L'shalom,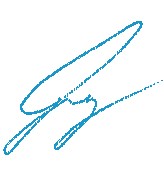 president@betham.org
Mon, November 28 2022 4 Kislev 5783