President's Column by President Jay Hirsh
A Place to Express Our Values
May/June 2022

As I write this in March, I'm hopeful that in May and June we are continuing to see the Bay Area re-open and more people feeling comfortable to gather for sports, theater, learning and yes, worship. For many of us, it's been two years since we've been able to spend much time on Beth Am's campus, the shared home for our community.
Returning to campus is an occasion worthy of a shehecheyanu, the blessing traditionally recited whenever doing something for the first time that year and which can be translated as "Blessed are You, Adonai our God, Sovereign of all, who has kept us alive, sustained us and allowed us to arrive in this moment."
While we've been away, our dedicated facilities team worked continuously to maintain the safety and functionality of our beautiful campus, and has made repairs and improvements to the indoor and outdoor spaces. We can all be grateful for their efforts.
One of the blessings of being away for a long time is that, for a brief moment, we can experience the places we gather through the eyes of a newcomer. This can help us observe opportunities to make the campus better, such as improving signage and lighting to make it easier for visitors and guests to get oriented, or improving ramps and adding automatic door openers to enhance accessibility.
How do we make the places we gather, both in person and online, express our community's values? Given our experiences of the past two years, we now find some of our priorities for gathering have changed. This can spark new questions and ideas: How can we continue to secure our Sanctuary and classrooms? Do we have good ventilation? Is there enough shade and seating outdoors? Where do I park my bicycle? Can drought-tolerant plants replace some of the water-thirsty grass? What is our carbon footprint and how can we work to reduce it? Where can I fill my reusable water bottle? Where are the all-gender/family restrooms?
Many of these questions and ideas will make their way to Beth Am's House Committee, which has been ably led by Dan Siegel with longtime member volunteers Paul Anderson, Les Burger and David Gaskill, and recently with Rachel Gibson, Robin Leiman and Stephanie Hannaford. The House Committee prioritizes the capital project needs and ideas and secures funding with the board of directors. Our amazing Executive Director Rachel Tasch efficiently coordinates the completion of these projects that benefit us all.
When our campus embodies our values of accessibility, sustainability and inclusion, we have the potential to amplify the religious experience of gathering for worship, learning and Jewish community in times of celebration and sorrow. What have you noticed when you returned to the Beth Am campus? Please share your thoughts with me at president@betham.org.
L'shalom,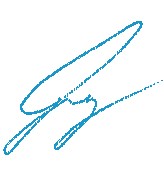 president@betham.org
Sat, June 25 2022 26 Sivan 5782