President's Column by President Jay Hirsh
Annual Meeting: Reflections
July/August 2022
At our annual meeting in April, I reflected on the past year and the amazing things our community accomplished despite unpredictable logistical obstacles. We:
Posted weekly online clergy greeting videos and highlighted members making a difference in the community through our Monday Mentschen Facebook posts.
Made over 400 clergy pastoral calls and visits.
Live-streamed services for hundreds of people every week.
Visited our members at Moldaw and the Vi for clergy-led Chanukah candlelighting ceremonies.
Delivered, in person, over 75 new member welcome bags.
Cheered the Golden State Warriors basketball team to a victory at the Chase Center on Jewish Heritage Night with a group of 65 Beth Am members.
Grew the mailing list of The Orchard, our outreach and engagement initiative with people in their 20s and 30s, to more than 390 people.
Provided opportunities for learning and reflection on racial justice issues. Teen Education Program Director Lauren Bohne and Rabbi Watenmaker led a dozen high schoolers on a civil rights trip to Atlanta and Alabama.
Launched a unified teen program on Wednesday nights with consistent attendance of 30 to 50 of our 8th-12th graders, as part of our investment in innovative youth education.
Responded to calls to help settle immigrants from Afghanistan. Supported the Jews of Ukraine and our sister congregations in Poltava and Odessa, in collaboration with the World Union for Progressive Judaism, spearheaded by our members Cherie Half and Felisa Ihly.
Pursued robust Israel engagement and actions to fight antisemitism, including educational programs for parents and children, including a four-session course on "Zionism, College and Me" for 11th and 12th graders; and for the first time in several years, Rabbi Jon Prosnit led a Honeymoon Israel Trip in May, and Cantor Jaime Shpall organized a Beth Am Family Israel Trip in June.
What about the future? The pandemic has affected us both collectively and individually. When so much of our "normal" is still not normal, how do we learn what current members and other Jews in our area will be seeking from us in one year, three years or five years from now? Are people ready to think about big changes when many are still yearning for the comfort of returning to the familiar? What we do know is this: that to thrive, our strategy will need to include a healthy dose of "trying new things" while not abandoning our core values. The idea is to inspire the next generation to take ownership of what this sacred community will become.

L'shalom,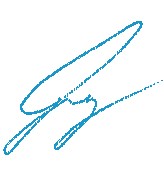 president@betham.org
Wed, August 10 2022 13 Av 5782