President's Column by President Jay Hirsh


Life Returns to the Beth Am Campus

After a long pause, people are returning to the Beth Am campus. We have been waiting, patiently, and then impatiently, for a chance to gather in person. Because we've been deprived of gathering with others for so long, my senses are elevated to the ways that worshipping together creates a sense of belonging in our congregation.
At one of our first Friday night services in our idyllic beautiful Outdoor Chapel, I tried to take in all of the small moments that had been absent during our months apart. I observed the joyful expressions on the faces of Rabbi Morrison and the clergy as they sought to grab the attention of our congregants, who were busy greeting each other. As the Kabbalat Shabbat service reached L'chah Dodi, I had almost forgotten the feeling of unity when we all rose together from our neat rows of white folding chairs and turned toward the setting sun to greet the Sabbath "bride." The service continued with the cantor singing melodies that reflexively triggered subtle rhythmic motion of the seated congregants. Periodically, children would return from the playground to check in with their parents before disappearing again. I had almost forgotten how our speakers help us build connections with each other by encouraging us to nod in agreement at a comment or softly chuckle together at a humorous moment.
The Mi Shebeirach prayer for healing has always felt like a powerful spiritual way for us to support each other. As the clergy members each drew their hand across the congregation, I heard people speak the names of people they love and care for, and I was reminded of the fragility of us all. When we reached the Mourner's Kaddish, I felt relieved that people were finally able to be in the presence of our community to participate in this ritual of loss.
A breeze caused a rustle of trees and hummingbirds hovering overhead, providing a momentary distraction. Finally, with the service concluded, I noticed the way our clergy chose a meandering path across the lawn to deliberately seek out congregants, simply to share a smile and a brief "Shabbat Shalom."
As we prepare to safely come together for the High Holy Days, what moments of community will you observe at Beth Am?
L'shalom,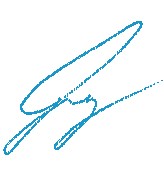 president@betham.org
Tue, September 21 2021 15 Tishrei 5782