President's Column by President Jay Hirsh


Expanding Access to Our Community

How many of you have streamed Friday night services while making dinner, or participated in an evening adult learning class on Zoom without worrying about arranging childcare? I've been amazed at the way our clergy and educators have responded to the challenge of the pandemic — by creating for us, and with us, online access to experiences both sacred and spiritual. We have learned that our community is able to care for one another in simcha and in sorrow, even when technology is needed to make it possible.

Remarkably, on Zoom I have felt deep connections when I join in to celebrate a baby's bris with new parents or to say Kaddish at a shiva minyan of a friend. We say Beth Am's mission is to strive to live as a holy community, a kehillah kedoshah. I am more aware than ever that this is about people more than place. Beth Am exists in our hearts and minds, as well as at the peaceful campus on Arastradero Road.

I've been thinking a lot about what our community will look like as we emerge from the pandemic. Now that most of our congregation has become familiar with Zoom and live streaming, we can embrace the opportunity to expand gathering in a way that weaves together modes of access at synagogue and at home. When done well, this multi-modal access reinforces Beth Am's mission and vision by creating an environment that is more inclusive of people whose schedule, location, family demands or health issues may constrain their ability to always join in person.

However, multi-modal access needs to be carefully calibrated to ensure that people have great experiences — whether they attend in-person events on the Beth Am campus, or attend virtual events via Zoom. People joining from the campus do not want to feel too distracted by the presence of video screens and cameras, and people joining from home want an immersive experience that makes them feel fully present, rather than distant observers. Our Beth Am events also require different technology; for example, a Friday night service in the Sanctuary requires a different set up than a small committee meeting in a classroom. Our professional staff and facilities team are working hard to come up with approaches that will work for both in-person and virtual events. They are also exploring ways to keep the technology simple to make it easy to set up, more reliable to operate and ready for volunteers to help run it.

Getting this right is a new challenge for Beth Am, and will involve some experimentation and time for adjustments. We have learned that despite our best efforts, sometimes a microphone will be too soft, a camera will lose focus, the lighting will be dim or the internet gremlins will slow down our live stream. Over the past 16 months, we have learned how to better use technology to make the experience feel more intimate and personal, and we will continue to improve these experiences. I hope you are as excited as I am to get involved in creating this expanded way for our community to gather and to grow. Beth Am's community will be everywhere you are.
L'shalom,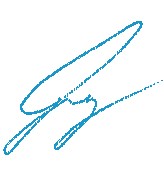 president@betham.org
Fri, October 22 2021 16 Cheshvan 5782