President's Column by President Jay Hirsh


The Kids Are Back!
Novembver/December 2021

Last year at this time, the only sound you'd hear at the closed Beth Am campus was the chirping of birds. So, I experienced a sense of awe while walking across the Beth Am campus on a recent Sunday morning and hearing the many joyful voices of children gathered in the Outdoor Chapel for T'filah! As the Beth Am community, we all share in supporting the mission to provide these children with an outstanding Jewish education that gives them a foundation in our traditions and values, connects them with Klal Yisrael, the Jewish people, and prepares them to contribute to making the world a better place. If you are not too familiar with what's been happening with youth education, here are some highlights:
After tackling many challenges to shift to online learning last year, our professional educators and teachers persevered and made plans for a return to campus this fall. One key to our current success was to more formally structure our community-professional partnership for the Youth Education department. We successfully established and recruited members for a new committee structure consisting of two subcommittees for PreK-5th Grades and 6th-12th Grades. These committees supported ongoing program evaluation and planning, and engaged in a three-part visioning process to guide this year and beyond.
After a dip in enrollment last year due to the online format, we are experiencing a rebound in enrollments and excitement with the new ways of participating across all age groups. We are particularly grateful to have received a "Connecting Families" grant from the Jewish Federation to support the creation of a young family group program, prioritizing families with children ages 3-6. For many of these families, this program will help them meet other families and find a way to more deeply engage in our community.
The clergy are active in our youth education programs. Last year, we successfully built an online teen learning community for 8th-12th Graders on Wednesday nights. Now that teens can meet on campus, this group has doubled in size to more than 60 students. In short units that allowed for multiple entry points, our clergy and educators teach core topics, interspersed with new and relevant elective choices such as an Anti-Racism Workshop, Art Lab and Israel through the Performing Arts.
There isn't enough space here to present all of the work that is going on to improve learning Hebrew, preparing for B'nei Mitzvah, and striving for inclusion, among other efforts. I am grateful to Sarah Lauing, Alex Lyon and Lauren Bohne of our Education Team, as well as clergy, teachers, staff, facilities workers, volunteers and everyone whose work inspires our community's children and their families to pursue their Jewish journey. Oh, and please check out a slideshow featuring photos depicting what some of our Youth Educations students have been up to this fall.
L'shalom,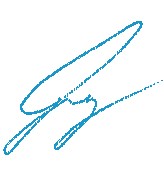 president@betham.org
Fri, December 3 2021 29 Kislev 5782